© 2010 Company Name. All rights reserved.

Marie Blackwell| 5 Front Street| Addison, NY 14801 | email: godlittle1@aol.com | call: 607-739-3210

Click link for gallery of color mock up 

pages of Marie's Newest children's Book

"Teddy's Year" 

Pages are currently 11" x 17"  colored pencil sketches on Bristol board. 

Marie is willing to make requested changes by a publisher.

More detailed images can be made available upon request. 

Click the photo to see more

LIKE OUR PRODUCTS?

Give us a call at

607-359-3413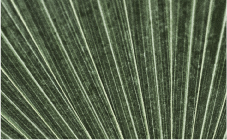 [include a brief description of your product/service]

[provide any important details about the product/service (dimensions, color, size, details of what service includes, materials used, etc.]

[include the price, if appropriate]

[include a brief description of your product/service]

[provide any important details about the product/service (dimensions, color, size, details of what service includes, materials used, etc.]

[include the price, if appropriate]

[include a brief description of your product/service]

[provide any important details about the product/service (dimensions, color, size, details of what service includes, materials used, etc.]

[include the price, if appropriate]

Marie Blackwell    Author / Illustrator